AMC Options Show Bullish Activity Monday
AMC options flow showed a lot of bullish activity on Monday. The put/call ratio for AMC was only 0.22, meaning about five times as many calls were traded as puts. A low put/call ratio is usually bullish for a stock.
The Vigtec Options Matrix shows this bubble chart of AMC options for Monday: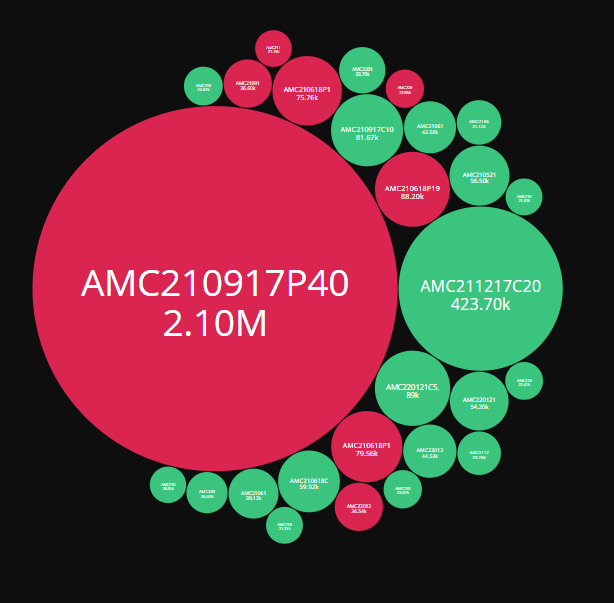 The size of each bubble represents the total premium traded, and the color represents whether the activity was bullish or bearish. The largest bubble is the $40 put expiring in September. This put is deep in the money, but looking deeper into the trade, I found out that the person or group of people doing this trade actually closed out their position by the end of the day. The volume for the $40 put was 1,400 but open interest is only 134 contracts as of market close.
The largest call trade today was 500 contracts of the May 14th, 2021 call with a $12.5 strike. The calls were traded at $0.06 per share, or $6.00 per contract. The total premium of the trade was $3,000.
Want to receive our free investing newsletter? We send you investing ideas 3 times per week. Sign up for Alpha Letter here.